When you plan to refurbish your home or office and think of replacing the central heating Radiators, you must consider all options: steel radiators, aluminium radiators, air conditioning and even underfloor heating, etc. Many of these options require either a major work as underfloor and air conditioning, and if you have already the central heating installation then the best option is to continue with Radiators.
There are many differences between Steel Radiators and Aluminium Radiators. The main characteristics are: design, weight, durability and heating power. Although we provides both of them, I have a very good example that proves that we supply the best Aluminium Radiators Worldwide.
Here you can see a practical case of a house of 90m2 that is looking into refurbishing and replacing their radiators in every room.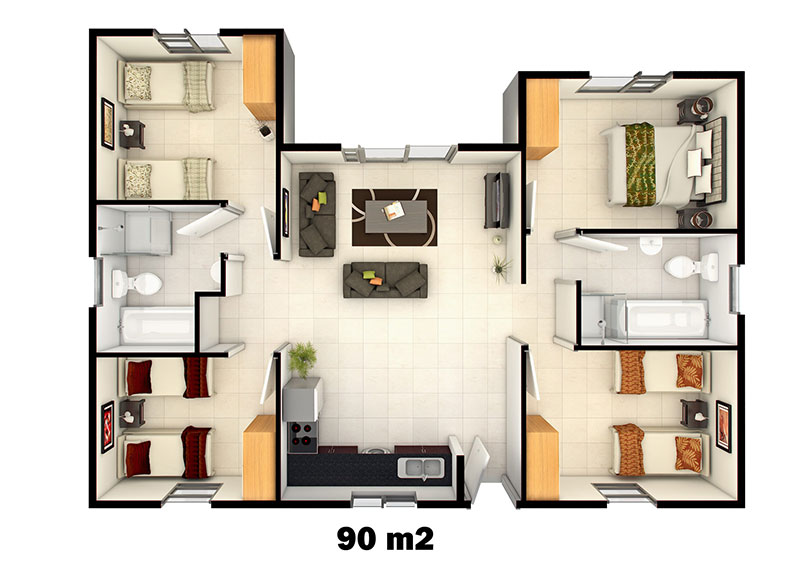 Considering the above project for all Radiator manufacturers and the standard Radiator size 500, we present a table comparing all of them getting very useful results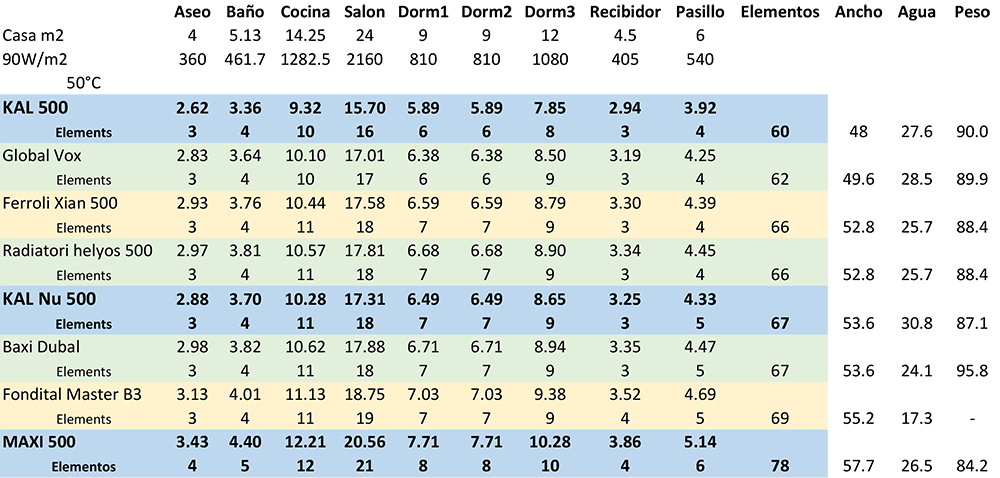 CONCLUSIONS
Our Aluminium Radiator KAL model is clearly the most powerful radiator and its advantage is that it needs 6 less elements in total. Compared with Ferroli Xian, Radiatori 2000 Helyos and Baxi Dubal. Our Radiator KAL saves space (6 to 9 meters) and the energy consumption would be a little less than Global Vox.
The best option seems to be our model MAXI Radiator that stands out for its large difference in energy consumption (25% less than Ferroli, Radiatori 2000 and Baxi) and also because it requires less space (4 to 6 meters). To all this we can add the very high weight difference (29 to 36 Kilos).